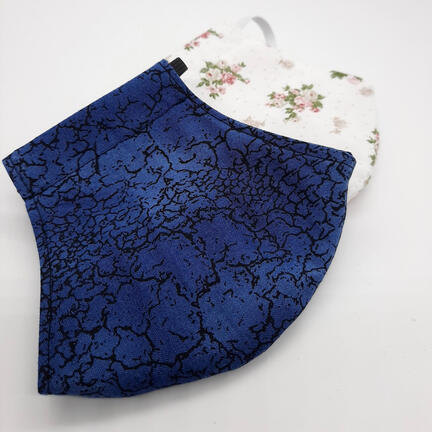 Genanvendelige mundbind M
Mormor hvid blomst/Blå krak
€ 20,84
2-pak genanvendelige mundbind, 3 - lags, fast bomuld.
Med justerbar elastikbånd.
Syet i Danmark af rest-stof, det meste økologisk bomuld.
Vælg mellem:
S til børn ca. 3 - 7 år.
M til større børn, mænd og kvinder
L til mænd evt. dem med skæg der fylder. (udsolgt)
Vaskes ved 60 grader.
Unfortunately, the variant cannot be bought, as there are no more in stock
Syet af søde Bettina, som i en tidlig alder blev ramt af sygdom. Når kroppen tillader det, syer hun det flotteste børnetøj, Made2Me.
Vi har fået lov at sælge et begrænset oplag af hendes mundbind. Og kan ikke love om eller hvornår der der bliver fyldt op igen.
Vi er blot glade for at få lov til at støtte en meget inspirerende og altid positiv person, i kampen mod hendes krop.