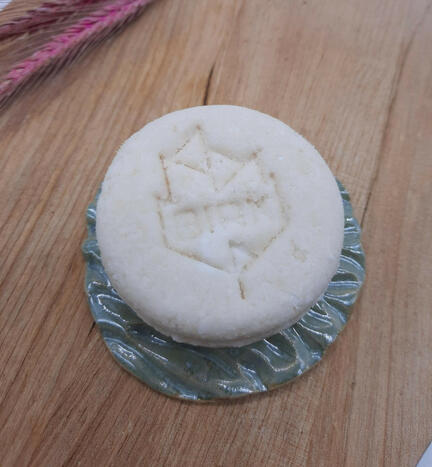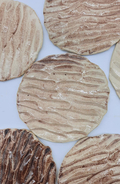 Vadehavet
Mørk blå Rund
€ 20,04
€ 11,96
NYHED
Chokolade er nyeste skud på stammen, farverne har sit eget liv, derfor er der også lækkert mange nuancer i dem.

De "gamle" er til nedsat pris, fordi enkelte kanter har trykket sig en smule op

Vadehavet har en helt speciel plads i mit hjerte, det er der jeg både er født og opvokset.

De smukke former og farver har inspireret mig, og langt om længe er ide blevet til et færdigt produkt.
Unika keramik
Sæbeskålen, en perfekt ven til din sæbe eller shampoobar.
Skålen tillader overskudsvand at løbe fra sæben, og holder derfor din sæbe tør og lækker længere.

De er lavet i fire forskellige farver.
Alle et helt unikt stykke lertøj, der leder tankerne hen på sommer, sol og sand mellem tæerne.
De måler ca. 11x6 cm.
De runde er ca. Ø8 cm

Unfortunately, the variant cannot be bought, as there are no more in stock
Designet til at skille sig ud, uden at være overvældende.
Den ultra tynde bund gør den lille og diskret, og farvevalget og udformningen, som leder tankerne hen på den faste vesterhavs-strand, kan give lidt ekstra farve og form til dit badeværelse.